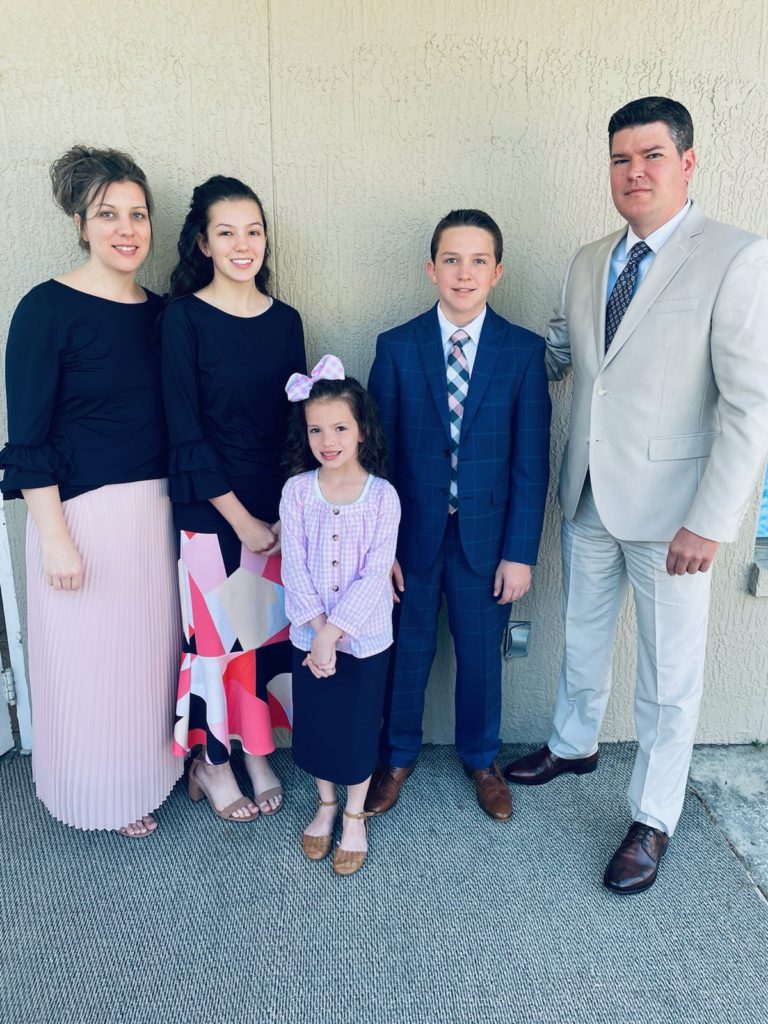 About Pastor Aaron
Born in Georgia and raised in Florida, Rev. Smith answered the call of salvation in his youth. He was later called into the ministry in 1997 at a local cottage prayer meeting. He met his wife, Amy, and they later married in 2002. They have been serving in the ministry together in various ways ever since. He and his wife have served as both Youth Ministers and Sunday School teachers. They also hold experience as Ministers of Music over both adults and children. He and his wife themselves have three children with the oldest being Lanna, then Jaxson, and Ansley.
Rev. Smith and his family hold several musical talents. He and his wife are both gifted at playing the piano and singing. He is also talented at playing the harmonica. Their son Jaxson loves to play the drums, and their daughter Lanna is learning the violin. Rev. Smith and his family have the most important quality and that is a heart towards God. When asked what their favorite aspect of ministry is, they would be quick to say they love helping people and seeing lives changed.
Here are some fun facts! The Smith ladies love to shop – especially for a bargain at thrift stores. Sis. Amy is always in the hunt for a good deal. She also enjoys sewing and homeschooling her children. Lanna enjoys working with art, and as the youngest child, Ansley enjoys living her best life with her dolls. Rev. Smith tells us she is spoiled rotten (as we think the baby of the family should be!) The gentlemen of the family enjoy hunting, fishing, and playing disc golf. If you hunt or fish in the area, they certainly would welcome some recommendations for some great spots to go!